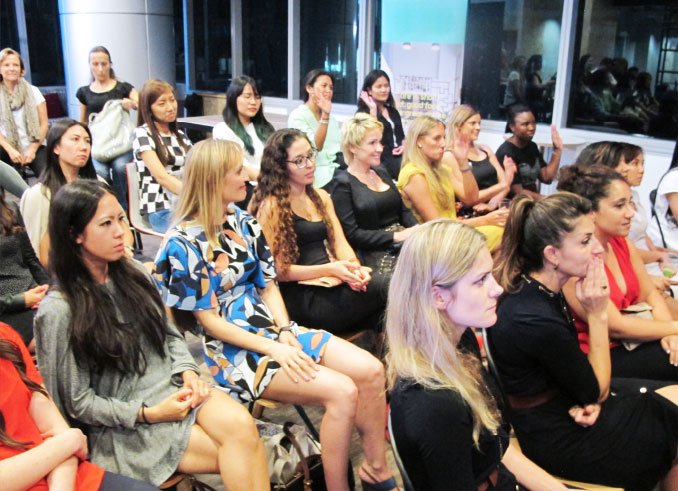 The Malaysian Engineering Society – Kuala Lumpur  
1) MASTERING INTERACTIONS: DEVELOPING YOUR PROFESSIONAL RELATIONSHIPS
(Anywhere from a 30 min talk to a one-day workshop)
Much of working lives involves interacting with other people. It might involve collaborating on a specific project, negotiating, sitting next to someone for a long period of time or attending an event where you meet others briefly.
In all of these situations we could gain further benefits, if we have the skills to draw these rewards out. Whether it's strengthening pre-existing relationships by using self-disclosure or making new contacts easily by understanding the anatomy of a good opening question. There is much to be gained by mastering interaction skills. You will learn how to easily build rapport to help develop better relationships in your life – both professionally and socially.
Consists of practical tips and activities on:
Improving existing relationships with colleagues
Developing rapport with new contacts more quickly
Feeling more at ease in social situations
Feeling confident knowing what to say in interactions
Reading and interpreting body language signals in an interaction
Knowing how to ask a good opening  question
2) ASSERTING YOURSELF: TURNING CONFRONTATIONS INTO CONVERSATIONS
(2-hour interactive talk or half-day workshop)
When an issue is bothering us, the thought of addressing it can be scary. We assume the worst will happen. Therefore, rather than talking to the person about how we feel and how to seek a resolution, the problem perpetuates. Resentment can build. Meanwhile, others might be blissfully unaware that there is an issue to resolve.
What stops us from saying: 'Jon, you probably don't even realise you are doing this, but do you know that you continually interrupt me when we are in meetings? It makes me feel like you don't value what I am saying.' Or telling our parents: 'I love it when you come to visit, just not for two weeks'. You'll discover how to assert your needs, get what you want and still walk away amicably. If you are interested in unlocking your freedom to say what you need, then this talk is for you.
Consists of practical tips and activities on:
The two fundamental things you need to do in order to assert yourself: communication and boundaries
Exposing the unhelpful formula that prevents you from having difficult interactions
The 5 practical steps on how to have that awkward conversation
Learning the tools which lead to self-confidence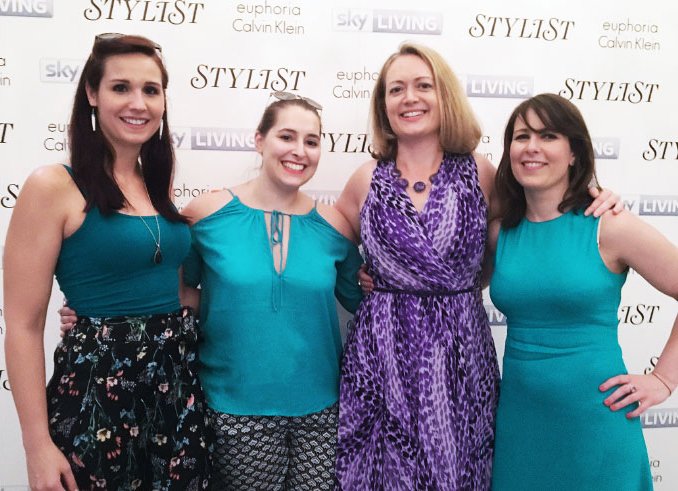 Stylist Magazine Reader Event –London
3) NETWORKING FOR PEOPLE WHO DON'T LIKE NETWORKING
(Anywhere from a 30 min talk to a one-day workshop)
Let's be honest: we all hate networking. It can incite anxiety and we often find ourselves doing our best to circulate a room once and then make a swift exit. Fear of rejection, and feelings of awkwardness and uncertainty, are all valid reasons that can prevent us from making connections.
And while we're being honest, you already know that networking is an essential skill when it comes to doing business, meeting a new romantic partner, and fostering personal and professional relationships.
Social and cultural anthropologist Jean Smith will teach you the subtle – yet powerful – nuances that will make you a master of networking, without losing sight of who you are and what you stand for. She will show you essential techniques for making your next social event painless, useful and even fun. She will also take you through the five steps you can employ to make socialising easy, no matter the event.
Whether you need to do it with industry professionals or you want to learn how to present yourself at a wedding at which you only know the bride, this practical masterclass will equip you with the necessary skills to turn awkward experiences into long-term relationships.
Consists of practical tips and activities on:
How to maximise your time at events, whether you're there for half an hour or all day
Why mindset is key
The first thing to do upon entering an event
How to approach individuals and groups
The perfect opener
Moving on from small talk
The anatomy of a good question
Reading body language as a success monitor
Building rapport
The graceful exit
Guardian Masterclass – London
TEDx @ London School of Hygiene and Tropical Medicine
Stylist Magazine Reader Event – The Relationship Revolution
The Guardian – Masterclass
Natural History Museum 'Friday Night Lates'
South Bank Centre – Festival of Love
The Royal Society of Medicine
London Business School
School of Life
The Women's Institute
Women in Film and TV
Historic Royal Palaces
Quintessentially
The University of East London, Centre of Excellence for Women's Entrepreneurship
N.B.A.
American Express
Impact Hub London
The Wedge Asia, Singapore
The Malaysian Institute of Engineering, Kuala Lumpur